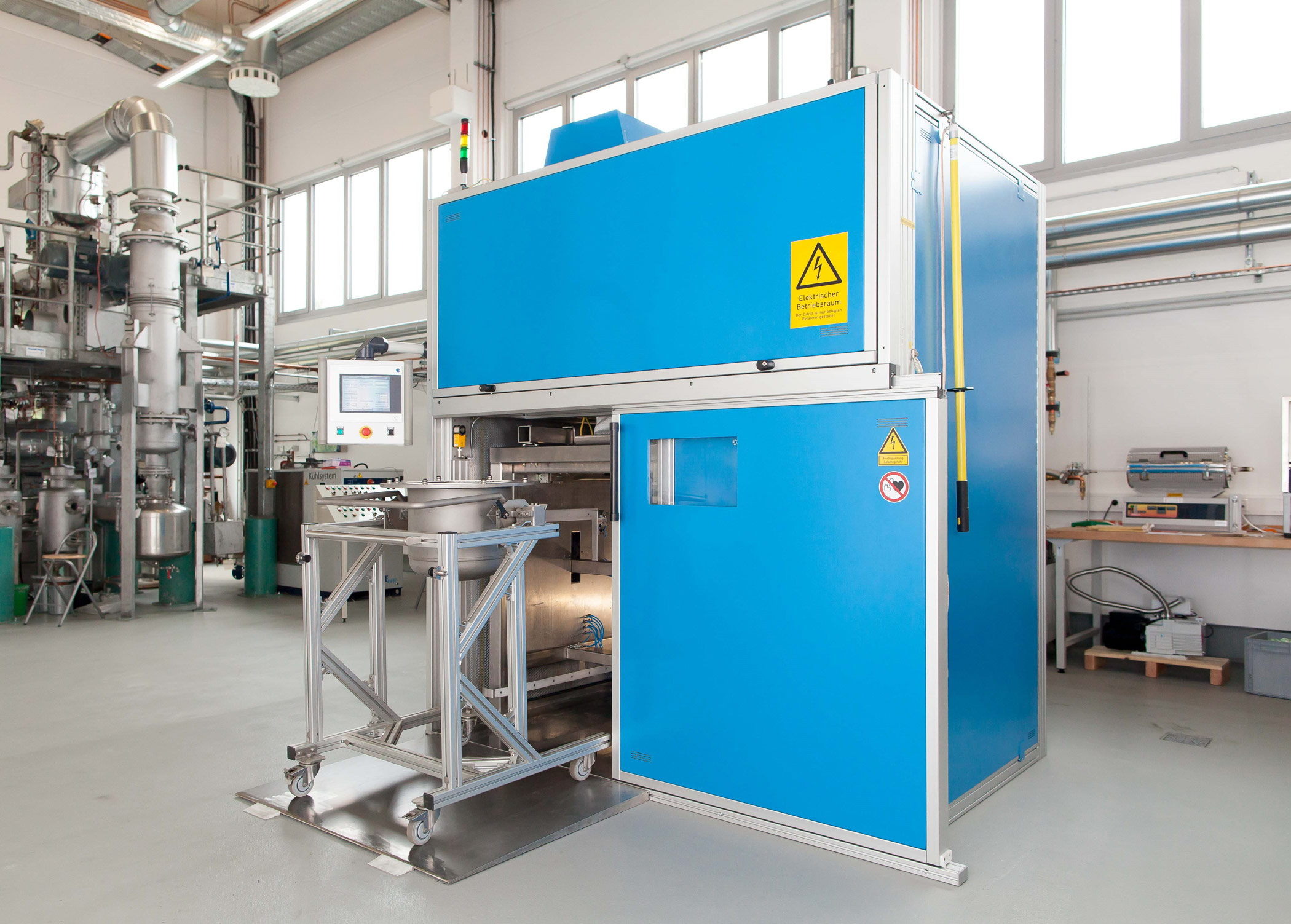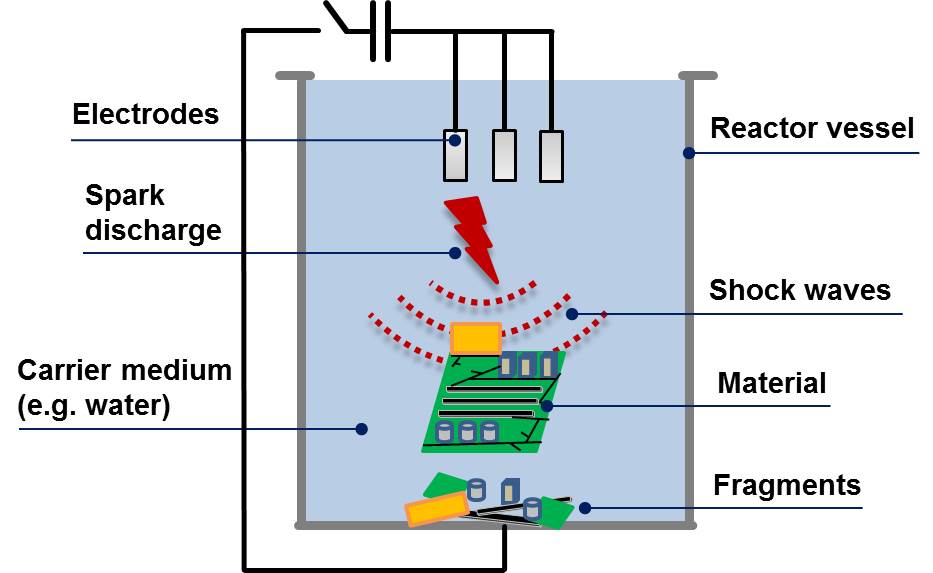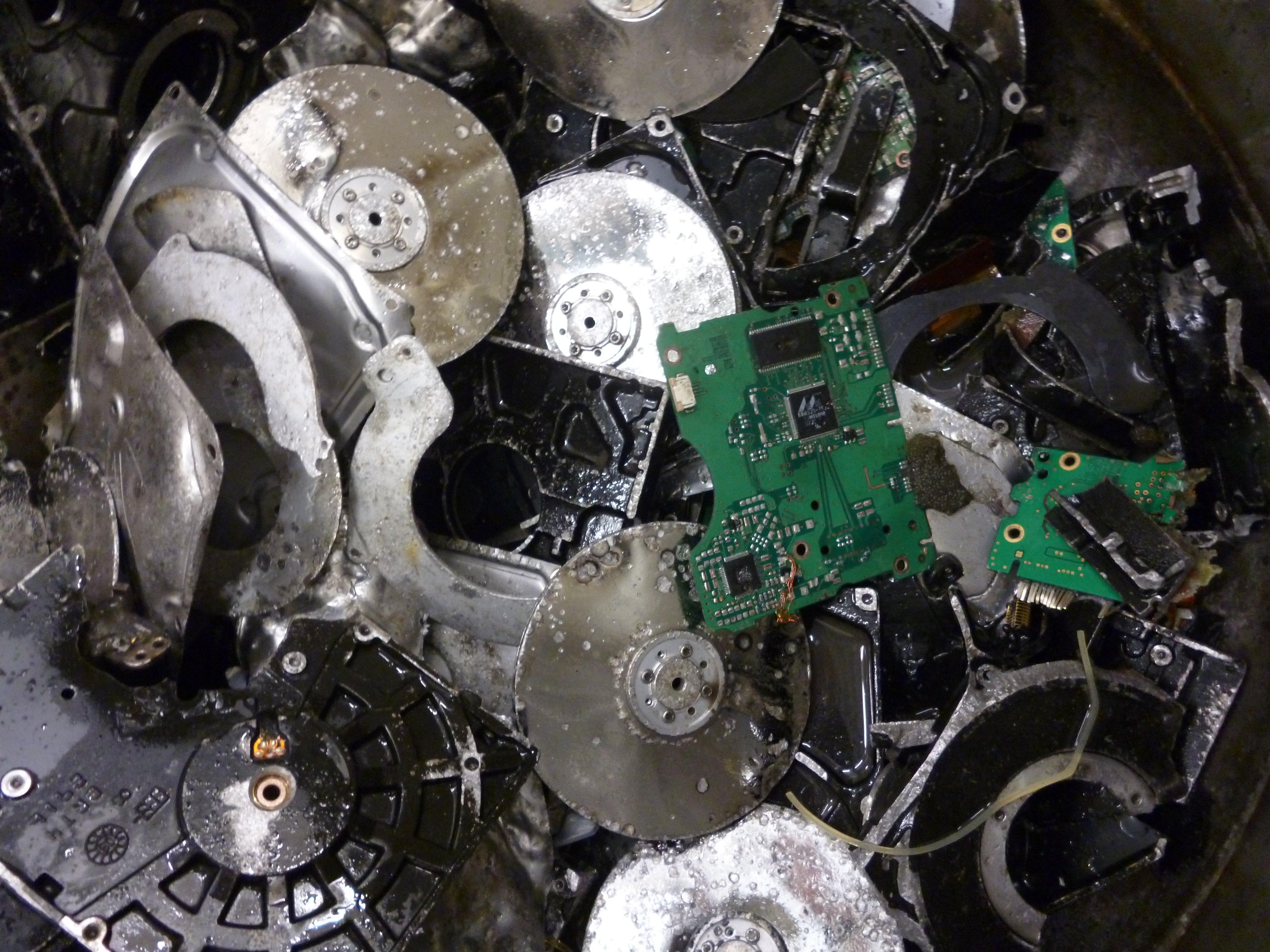 The technology is based on shock waves which are generated by pulsed high voltage spark discharges. The shock waves propagate through the surrounding carrier medium and hit the material. The short but very intense mechanical impacts preferably attack weak spots within the material: The fragmentation occurs at macroscopic joinings (clamped, bonded, screwed) or microscopic phase or grain boundaries.
The Fraunhofer IWKS is operating a pilot plant that is accessible to the recycling and raw materials industry for processing of specific materials.
Technical Data
Operating voltage 30-40 kV

Integrated EMC and noise protection

Automated operation via touch screen

Batch operation with manual exchange of reactor vessels

Reactor vessels with a nominal diameter of DN 400 and volumes of 29 l or 39 l
The EHF-Technology: Selective and effective
The specific weakening of interfaces within the material enables a selective separation that is largely independent of the degree of comminution. As a result, there is a high liberation of materials without excessive comminution: As much as necessary, as little as possible.
The example of the EHF of hard disks shows that individual components can be separated. These components have specific material profiles and can easily be identified. In contrast, shredding destroys valuable components like printed circuit boards or permanent magnets and thus makes the recovery of raw materials more difficult.
Further application examples
Fragmentation of WEEE (e. g. mobile phones, hard disc disks)

Liberation of metallic inclusions from slags

Disintegration of fibre composites and laminar structures (e. g. CFRP, GFRP, laminated glass)

Disintegration of rubber-metal compounds

Contamination-free comminution of high-purity materials
Our offerings
Optimization of process parameters for your material

Detailed evaluation of experiment results

Physical and chemical analyses of input and output materials

Economic assessment of your application

Upscaling for commercial applications